Refinance out of a high Car Payment or Purchase a Used Car
Approvals within 24 hours Available
Finex Credit Union is well known in the state of CT for competitive auto rates, friendly credit union service and out of the box solutions that can get you into a low rate auto loan.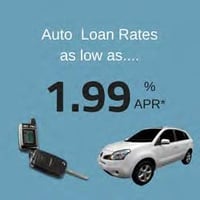 Refinance Your Existing Car Loan into a Smaller Payment
You may be paying more than you need to. By refinancing your auto loan here at Finex Credit Union you can shrink your car payment without trading in your car. Ask us to compare your current rate and terms to ours, and let's see if we can save you some money.
With gap insurance for loans greater than 80%, loan terms up to 84 months and no minimum loan amounts for loans less than 47 months, refinancing with Finex is easy.
Purchasing from a Private Seller
Finex lending experts work with members to help you purchase your vehicle from private sellers, too. You may find the tools below helpful when negotiating a private sale:
Purchasing from a Dealer
Save time and get Pre-approved for an auto loan before going to a dealer. With a personalized Pre-Approval in hand, you can shop for your car with ease at any dealer.
Did you know Finex has a partnership with Enterprise Car Sales? Visit www.cuautodeals.com and view the inventory before visiting the actual dealership. Also, when you purchase a car from Enterprise Auto Sales and finance it with Finex, we'll make your first payment up to $400.1
More Finex Used Auto Loan Benefits
Along with low auto loan rates, we also offer :
Its easy to apply for a loan. Just complete the form to the right and a member of our team will contact you within 24 business hours. In many cases we can even provide you with an Approval within 24 hours.
With branch locations in Vernon, East Hartford and Manchester, plus 5,000+ Shared Branch locations and access to over 55,000 Surcharge FREE ATM's in the Allpoint Network - Finex Credit Union is Wherever You Are.
Questions? Email us at lending@finexcu.org or call us at 860-282-0001, Option 5.
1Vehicle must be financed using standard financing terms through Finex Credit Union to qualify for payment offer. Finex Credit Union will make the first payment on the payment due date up to $400 on member's behalf after vehicle is financed through Finex Credit Union. Offer void when 7-day Repurchase Agreement is activated. Offer valid 5/1/18 – 6/31/18 No cash advances. Offer cannot be combined. Not valid on previous purchases. * *APR = Annual Percentage Rate. Quoted rates based on 80% LTV, 24-month term for Premier members. Vehicles over 80% LTV will require GAP insurance. Rate and terms will be based on credit history and are subject to change without notice.