Low Rates with ZERO Points*
15-Year and 30-Year Fixed Payment Options Available -

Get Started
View Current Mortgage Rates Today
Now is the time to lock in rates at historical lows. Save money by switching your ARM product to a low fixed rate mortgage, take cash-out to consolidate debts, or combine your first and second mortgages into one monthly payment.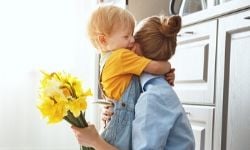 By refinancing, you can lock in today's low rates and enjoy low monthly payments. With low fees and fast, friendly credit union service, the process is surprisingly easy.
Fill out the short form below to get more details on the best mortgage rates and products in Connecticut.
*rates as of April 13,,, 2020. Annual Percentage Rate. Rates are subject to change