Use Your Loan Payment for Whatever You Choose
The Process is Simple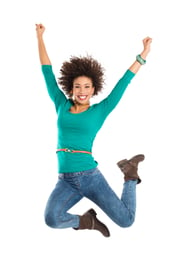 Complete our quick Skip A Pay form.
The form must be received 15 days prior to your next due date, so give yourself plenty of time to send it in.
If you usually pay with a coupon, put your next month's coupon in the back of your book and use it for your final payment. If you pay by automatic deduction from your deposit account, we will make sure your regularly scheduled payment does not come out the month of your extension.
By participating in this program, you can skip a payment on your loan for a low processing fee of just $25 per loan ($15 for Premier members). And if you have more than one loan, you can skip the payment for each. We'll even deduct the processing fee from your Checking Account, so you don't have to send us any money.
This is our way of saying thank you for your business. If you have any questions, please contact us at memberservices@finexcu.org
Members in good standing with Finex can skip one payment every six months, per loan with just 15 days notice prior to loan payment due. Members must be in good standing for six months prior to applying and can skip most Finex Loans including: Vehicle, personal and fixed rate home equity loans. HELOC's and unsecured lines of credit loans are ineligible for skip a pay. Interest will continue to accumulate on your loan during the month you skip your payment and your loan maturity will be extended when payment is deferred. All terms and conditions remain the same. FEDERALLY INSURED BY NCUA