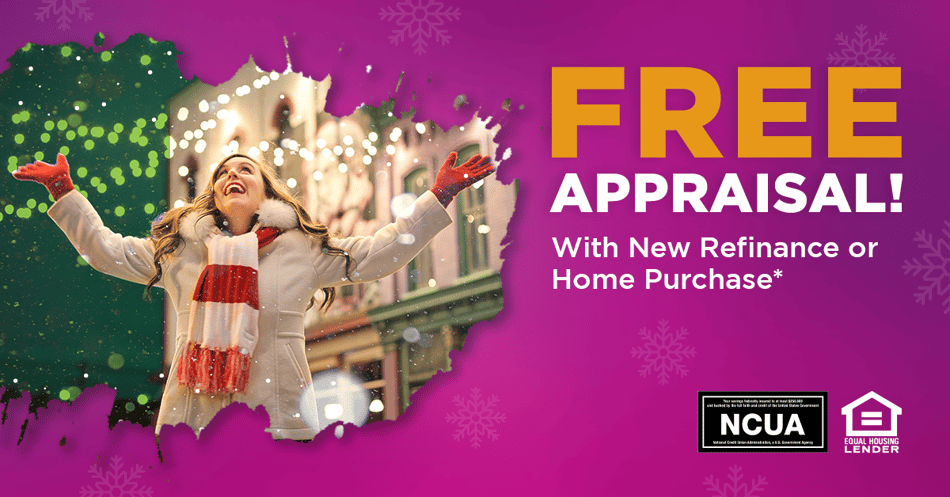 Rates are starting to rise. Lock in your rate with Finex's new promotion before it's too late with a

FREE APPRAISAL

!
Our partnership with Mortgage Markets CUSO gives you a digital mortgage solution with convenient access anytime, from anywhere.
A Finex Credit Union mortgage provides you with:
Expert advisors to guide you through the process

Low mortgage rates

Guaranteed closing costs
We offer an extensive variety of purchase and refinance mortgages (fixed and variable rate terms) with amounts financed (loan to value) up to 100%. Your loan will be customized with you to fit your specific situation and needs.
Mortgage Rates as of January 19, 2022
30 Year Fixed - Purchases
3.25%
2
3.46%
30 Year Fixed - Refinances
3.50%
0
3.55%
15 Year Fixed
2.875%
0
2.97%
FHA, CHFA, VA and USDA
Market rates
5 Year Adjustable
5.50%
0
4.29%
30 Year Fixed Conforming Jumbo**
Market rates
Lock in your next mortgage at near historic lows now!
Complete this secure (SSL) form and one of our mortgage advisers will call you to help. No obligation.
---
*APR - Annual Percentage Rate. The rates and APRs shown are "As Low As" and based on a purchase or rate and term refinance of an owner occupied, single family residence, with 60% Loan-to-Value (LTV), for our best-qualified customers. Your rate may be higher depending on your property LTV, credit score, property type, purpose of the loan and other possible factors. Maximum loan amount is $453,100 for a single-family property. Rates are subject to change without notice.
** APR - Annual Percentage Rate. Terms and rates also available for 7, 10 and 15 years at lower rates. No application fees, closing cost, points or attorney fees. Maximum loan amount is $300,000 to 80% LTV and $500,000 to 60% LTV. Cannot rewrite to a lower rate for one year, and at least $2,000 additional amount borrowed. Maximum loaned is per residence. Rates are subject to change without notice.
*** Conforming jumbo rates available for loans that exceed conforming limits and are for amounts up to $729,750 depending on property location. Please call for details.
Mortgage Markets CUSO NMLS #157939
Finex Credit Union NMLS #645503