WE CAN HELP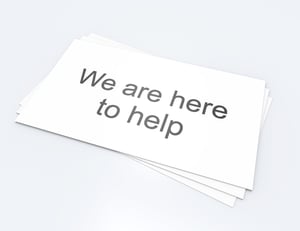 We recognize that during these unprecedented times, many are struggling financially to make ends meet. As a cooperative, owned and operated by members, we are committed to helping our members through these turbulent times. We have put together a list of hardship relief options for those impacted by the COVID-19 pandemic.
Loan Options
Skip Payments with no fee for consumer loans and real estate loans (i.e., home equity loans) Protect Your credit by advancing your due date so that you will not need to make a payment for the month.
Loan modifications (related to the pandemic) are being considered during April, May, and June.
Mortgage Options* (find more mortgage relief options here)
Skip Payments with no fees on mortgage loans
Finex will not initiate any new foreclosures during the months of April, May and June on any Finex held mortgages
Overdrafts & ATM Fees
Overdraft "Courtesy Pay" fees – waived during the month of April for all hardship requests.
ATM fees initiated by Finex, waived for April**
Finex will consider other fee waivers as appropriate.
Finex is here to help. If you are financially impacted by COVID-19, please complete the Finex Hardship form today. We will get through this together.
-----------