A great start to your financial future
For Ages 13-17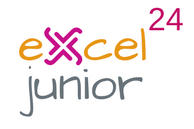 Its not too early to start a financial relationship with Finex Credit Union. With the Excel24 Junior account, we will help young people manage accounts with the help of a parent or guardian.
With an Excel 24 Junior account you will receive the following benefits:
FREE Debit Card
FREE Mobile Banking
No minimum balance
No Monthly Fees
Surcharge Free ATM Access through the Allpoint Network. Over 55,000 ATMS nationwide.
Easy electronic transfers from parent's account to child account.
And.. Finex will deposit $15 in your new account to get you started.
Its Easy to open an account.
1. Visit a Finex Branch (we have locations in East Hartford, Vernon and Manchester) or
2. Complete our easy online account opening form to your right.
Questions
Review our FAQ's or contact us at 860-282-0001 or help@finexcu.org.
Membership requirements apply. *$15 deposit will be received within 30 day sof account opening. $5 in Savings, $10 in Checking. Savings Accounts must maintain $5 in order to be considered active.